- - - - - - annual BYOBW news and updates - - - - - -



tasty BYOBW 10 pix from JWZ.ORG ... thanks!

more documentation to come ...

BYOBW
11TH ANNUAL
EASTER SUNDAY
4PM

IT'S ON!!

when: April 24th @ 4pm (yes .. Easter Sunday!)
where: 20th & Vermont St., San Francisco, CA
what you need: Release Form & a Big Wheel

+++++
BYOBW
10th annual
!!!!!!!!!!

when: April 4th @ 4pm (yes .. Easter Sunday!)
where: 20th & Vermont St., San Francisco, CA
what you need: Release Form & a Big Wheel

if you are here to download the Release Form (which you must fill out to race!!), please click HERE.
if you need to see our Rules of Conduct, please click HERE.

answers to FAQ:
yes it's a free event - but we do ask for donations to cover our 10th annual red tape costs!!
yes it's a family-friendly event!
yes this is a ridiculous thing to do!!
yes there are rules: 1. no rubber wheels 2. rules of the road
why no rubber wheels? IT SOUNDS WAY COOLER, and control is over-rated anyway
yes ... it's a leave no trace event !!! (meaning we really do need your help to clean up afterwards!)
yes there are porta-potties - USE THEM!!

thanks and see you there!!


and ok so .. we're 10 years running and (by choice) we still have no (zero!) corporate sponsorship, fees, charges or any cost related to the race ... SOOO ... if you can, please make a donation for permits .. and portapotties .. and garbage bags .. and dump fees .. and ROAD PATCH!!!

anyway please donate as much as you can and we'll keep the race free and rrraaadddd

and for everyone who's donated and bought t-shirts over the years - THANK YOU MUCHLY!

more shirts and skid-mark-tightey-whiteys will be available soon (HERE) ... and if i have neglected to send your shtufff ... LET ME KNOW!!


oh yeah!!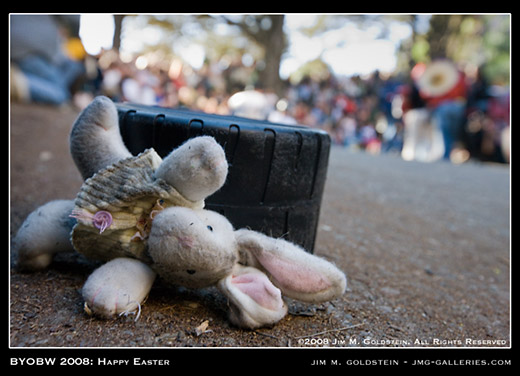 on left ... NEIGHBOR_CAM!!! THANKS KYLE! ..... .... ..... ..... and a rraadd photo from mr Jim Goldstien ... hyah!

click the ascii art above for the archive page!


barbie cow, circa 94
.....
notes from last year's drama below ...
SUCCESS!!!!
INCREDIBLE!!!
more racers ... and more fun ... and more clean up help ... and more R.A.D.ness!!!
THANK YOU EVERYONE _ AMAAAAAZING!!

lost camera ... http://sfbay.craigslist.org/sfc/laf/1119376460.html
and many more links coming as soon as i can!!!
sorry for the delay in postings and responding to emails but i'm working on it!!


BYOBW LIVES!
SUNDAY 4 pm
9th ANNUAL
VERMONT @ 20th, POTRERO HILL
no rubber wheels ...& no trash left behind!!
hahahahahahahaaaaaa - oh SHH!!!!+++++!!!!!!

much thanks to potrero hill neighbors, tom, andie, jrad, darcy, jonathan, sfpd, mayor's office and a gazillion supportive voices!!!
even though it seems and we've been told that that nobody will get tickets for participating or watching or whatever,
please read all the announcements and advisories just so you know .... and by all means help clean up afterwards!!

& have some dumb easter fun!

PEOPLE!! BEHAVE!!
THE EVENT IS AT A CRITICAL MOMENT ... and REQUIRES YOUR RESPONSIBILITY and GOOD WILL!!
PLEASE - NO COWBOYS - NO RAMPS - NO HATE MAIL ... BE NICE!
and NO MATTER WHAT - DO NOT RETURN TO LOMBARD STREET for a BYOBW type thing - NO!!

ALERTS!!
RIDE or PARTICIPATE AT YOUR OWN RISK!
SF POLICE HAVE PROMISED TO SHOW UP AND TICKET EVERYONE RIDING OR RACING
SFPD TACTICAL vs BYOBW? yes - this could be the case!
Tickets could be for anything like jaywalking, obstruction of traffic or other things (?!) and could be for as much as $100 or so

THINGS TO REMEMBER - EVENT or NO EVENT!!
THIS IS A FAMILY FRIENDLY EVENT - please .. NO BOOZE, open containers or the like ... for your own sake do you need another ticket!?
please use the porta-potties
please be nice to the neighbors and
HELP CLEAN UP DURING AND AFTERWARDS

OTHER NEWS or REQUESTS!!
DON'T DO IT!
stay home and obey the law you heathens!!!
don't make me come over there - i do not want to miss my gma's bday in kzoo!!


photo: swerbo! ........ and some ASCII byobw love ....


BYOBW • 9TH ANNUAL • EASTER 2009 • 4 PM • SUNDAY APRIL 12 • VERMONT @ 20th • POTRERO HILL, SF • FREE EVENT ??
THIS IS A LEAVE IT LIKE YOU FOUND IT EVENT ... MEANING ... PACK IT IN, PACK IT OUT !! PLEASE HELP CLEAN UP AFTERWARDS!!!!
AND THIS IS A FAMILY FRIENDLY EVENT! SO PLEASE NO BOOZE or the like!

......... - - ++ +++ +++ + ++ + ++++ + ++ + ++++ + + + + ++++++ + + + ++++ +++ +++ +++++ = =+++ ++ ++ ++ + + = //// ........ ___________

darcy jonathan and jrad ... let the games begin!?

<----- welcome to embedded music hell! . . . . . turn it off before playing the videos ... or not!

and now ... for lots of documentation / love / pix / etc from the new improved amazing super excellent VERMONT STREET course ...
complete with park and AMAZING NEIGHBORS!!! (THANK YOU ALL FOR WELCOMING (tolerating!) US!!))



and we now have multiple synchronized big wheel events - PARTAY IN ROANOKE - check it!! where else are we going! let's do it!



Captain Obvious (from denver!) and jrad, jonathan, and darcy blast off from the planet of awesome and into the shadows of the megaphone!

8TH ANNUAL 'BYOBW' • EASTER SUNDAY • MARCH 23, 2008 • 5 PM • VERMONT STREET @ 20th, SF
BIG WHEEL RACE • FREE OUTDOOR EVENT • BIG PEOPLE ON KIDS' TOYS • NO RUBBER WHEELS • NO REGISTRATION
HAND-MADE PRIZES • FUN • the race is no longer down lombard street! • no bathrooms • no garbage cans!! • and did i mention FUN!



pre-race vid by Darcy, Jonathan, and JRad ... these guys even encourage safety - how radical and obscene! ...........some photos by Swerbo - via flickr - more photos and videos soooon! wowsa!

... and what about that terrible toyotaa / saatchi & sacky big wheel race ad that aired during the last superbowl ... tragic!
mostly tragic they couldn't have ripped us off better!! and who needs an suv to carry their rides back up the hill? sad sacky - gravity wins ... BYOBW!!!!


<-- sucker for punishment (L photo LX RUDIS) and gabriel castro explaining his technique ---->

and a HERNIA report from SAWYER .... yowsa!!! .... speedy recovery my man!! thanks - and sorry! - for writing in with a report!!!

THANK YOU ALL!!! .....//../ / ///
and write me if you have a course in mind in another city, let's have synchronized byobw events next easter!! seattle, brooklyn, ?? who else!?

holy sh!t totally blown away!! i always hoped for a spectable, or some conspirators, or an audience but ...

the latest from the 7th annual BYOBW ... on .... youtube and flickr and laughing squid and jwz.org and jim m. goldstein and msnbc (today show!) and sfgate and the guardian and .....canal plus!
fun!



stills from 6th annual byobw ... bring your own big wheel .. success! .. and wait til you see some shots of the first one .. one rider (me) and 12 dedicated spectators!! pathetic, and a blast! anyway here's the scoop, (pix) lots of folks, a track that started wet and dried by the end, and only one official sprained ankle! ----(there are numerous links to other sites, to press, to the people at the bottom of the page!!)--- check it oooout



first official injury report, courtesy of (and apologies to) shane montgomery, honorable ankle mention to christopher palmer too




merch! .. order today if you can't wait til the next race! .. t-shirts, grippers, and iron-on patches available .. hand-made skid-marks!
proceeds go to the prize fund for next year's event .. showing up is support enough, but buying merch helps too!!



the checkered flag-visor, and a slick course is a lovely course



self-appointed judges! but is this positive or negative reinforcement?
8TH ANNUAL
'BYOBW'
BIG WHEEL RACE
FREE OUTDOOR EVENT
EASTER SUNDAY, 2007
4 PM
check back for the NEW & DIFFERENT LOCATION, SF !!!
that's right, no more lombard street course, sorry! and thank you!
BIG PEOPLE ON KID'S TOYS
NO RUBBER WHEELS
HAND-MADE PRIZES
FUN!



gabriel castro explains his complex flip-flop strategy which earned his first place prize (BYOBW 3)



one version of the custom iron-on tighty whitey prizes, the other having a denim lombard street skidmark patch
---
MARK YOUR CALENDARS !!
---
7 TH ANNUAL BYOBW
EASTER SUNDAY, 2007
4 PM
TOP OF LOMBARD, SF
BRING YOUR OWN BIG WHEEL
FREE EVENT!
PRIZES!
FUN!
NO RUBBER WHEELS!
PARKING IS AWFUL - COME EARLY TO PARK
NO PUBLIC RESTROOMS!
PLEASE INVITE YOUR FRIENDS AND FAMILIES!
---



team santa in the house! trying to sweep the event!



kickboxing helmets, chicken hats, and ballerinas!



the hand of compassion, a very excited southern woman caught on tape in the middle of saying "i feel the love!"


1/2 of a prize display, paintings, nail plaques, what's next!?



a very serious anna benson contemplating her placement of 2nd, and an embroidered cap wearing post-race dolan cleverly!



oh no, it's the flesh burner from australia!



luke powell, earning his right to the closing quote, 3 years before his appearance in the chronicle! how clairvoyant!



the only real serious butt-kicking i ever saw during the race, caught on tape!



the video dolly before it was stolen from my front yard ... ? why would someone want this stupid thing?? plastic casualty


above photos from events 2, 3, and 4
---


sorry we're missing the photo where i hand the prize to the cop ...



above series- the first and only time (so far!!) getting the police shutdown, so we moved to fort mason, even though i gave the cop a prize ... !!
---

Bring Your Own Big Wheel is an annual downhill race event on historic Lombard Street in San Francisco.
Grab a plastic trike or the like (no rubber wheels) and come on out !!

EVERY EASTER SUNDAY @ 4 pm
---
2007 will be the SEVENTH ANNUAL BYOBW, neighbors and police permitting, rain or shine ... there are always prizes, one year featured tighty-whities with custom denim iron-on Lombard Street Skid Marks and other years have featured paintings, string art, shellac plaques, and embroidered knit caps and t shirts, all made by me. Lombard Street is of course not the crookedest street, especially compared to Vermont Street in Potrero Hill, but with a built-in international audience and scenic landscaping, who could resist? Prizes are given for all sorts of reasons, occasionally for being first, always for being last, and as the race is designed for plastic children's toys which are prone to failure when carrying over 80 pounds, winning isn't the goal here - survival is. This is a free event!!!!

for your amusement .... and of course much credit to the following and others for photos, videos, support, for volunteering, and just for showing up to make it all happen ... chris bassett, nathan kendall, mr schmidt, christopher palmer, lx rudis, steve rubenstein, jrad, fecal face, laughing squid, boingboing.net, sf metroblogs, technorati, and tons of other folks, and go read luke powell's closing quote in the chron article ... genius! more credits soon and longer documentary is being discussed .... you can donate to the deadly neverending editing session ... even order a handmade t-shirt or some grippers too !! woo hoo! non-brand merch made by a human! (photo up near the top of the page)

•Watch a movie, made by Christopher Palmer, about the race HERE
•chris bassett
•mr schmidt
•youtube.com (byobw search results )
•Google results for BYOBW

links to recent press - • sf chronicle article on the big wheel race • associated press coverage of the event, usa today blog blurbage • flikr dealio with byobw tag (incredible photos!), and also featured on blog.flickr.com, boingboing, geek entertainment, sfist, and beyond! also
come on out for the 7 TH ANNUAL BYOBW - EASTER SUNDAY, 2007, 4:00 PM !!!
....
also on the horizon ...
FESTEVIL
June 6, 2006

© 2010 JON BRUMIT - CONTACT FOR TERMS OF USE